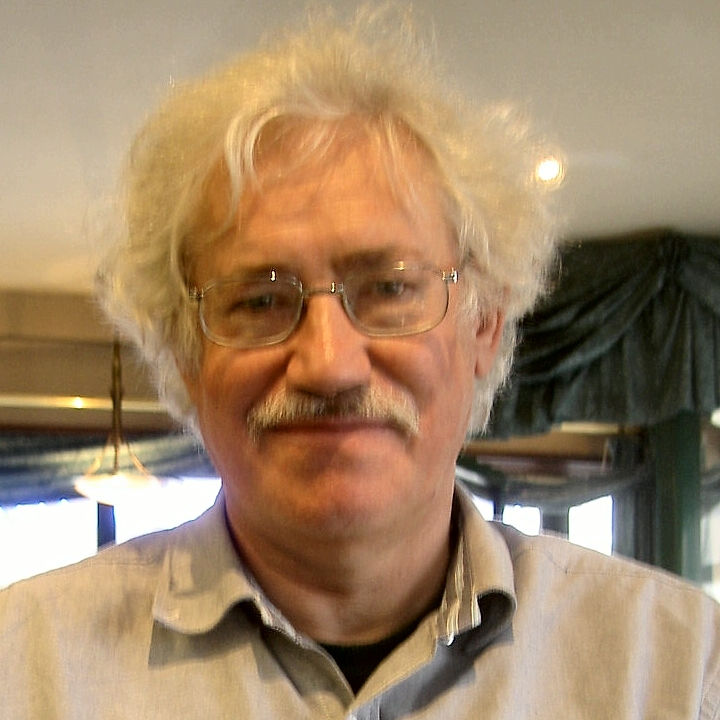 City of Durham Parish Council
Roger Cornwell
Seeking re-election in Neville's Cross
---
I was very pleased when I was elected to serve on the City of Durham Parish Council in the Neville's Cross ward, back in May 2018. My term of office — and that of all the other councillors — runs out on 6th May.
Here I set out the main issues facing the Parish and my approach to them. Click or touch any heading to show my answers.
Coronavirus
At one point in October the infection rate in the Durham City monitoring area (not Neville's Cross but the other half of the Parish) was the highest in the entire country and twelve times the rate in the next highest area in County Durham. Plainly this was due to a minority of returning students disregarding the social distancing rules. Along with other Parish Councillors and local residents we engaged with the University in its Covid-19 Community Group, which also has input from the County Council Public Health team, the Police and other agencies. The University has developed some robust procedures to deal with students found to be breaking the rules, and has established a Community Response team to visit HMOs where breaches are reported or are suspected to have happened. We have encouraged and supported this, and I am pleased to say that infection rates are way down.
The pandemic has also impacted shops in Durham, large and small. The Parish Council decided to help local traders with grants of £500, a scheme I completely supported. We were able to fill in the gaps in the national and County Council schemes, and with our local knowledge make the money available within days. This proved a lifeline and we received many notes of thanks from the people we helped.
Planning
Planning decisions shape where we live and how we live. This is especially true in the City of Durham, with its World Heritage Site, world-class University and permanent residents. Balancing these competing needs is a challenge.
I see the job as encouraging good proposals that will benefit the City while stopping the bad ones. Unfortunately there are those who see maximising their profit as the sole aim. This applies particularly to student landlords who buy up family homes and try to cram in as many students as possible.
I was honoured when the new Parish Council decided that I should chair its Planning Committee. Together we have:
Completed the work of the Neighbourhood Planning Forum to give us a Neighbourhood Plan
Secured improvements to the new County Durham Plan
There is already an Article 4 Direction covering much of the Parish. This requires converting family homes to student HMOs to need planning permission. As a result of pressure from the Parish Council this will be extended in January 2022 to cover Mount Oswald, Farewell Hall and Roundhaven.
Looked at all new planning applications (nearly 1,000 in total) and made written comments on around 300, supporting some but opposing about a quarter due to their adverse impact on the Parish and the people who live here.
Over the past three years I have spoken nine times at a County Council Planning Committee to oppose damaging planning applications. I won four times, three in the past six months.
If you re-elect me, I will continue to scrutinise planning applications with the aim of stopping the bad ones and supporting the good.
Licensing
I have also been a member of the Licensing Committee. The main job of course is reviewing applications and reining in opening hours of Durham's pubs and clubs, because so much anti-social behaviour happens late at night after closing time.
In the coming year this committee will also be considering the County's taxi policy which is up for review. My aim here is to get a condition added specifically banning engines idling while stationary. I would also like to see all new taxis and private hire vehicles to be electric, pluggable hybrids, or hydrogen powered, in oder to cut down on harmful emissions.
We are also trying to control A-boards which obstruct our narrow pavements, making life difficult for wheelchair users and those with baby buggies.
Durham University
The University is very much a mixed blessing. I celebrate having a world-class university in Durham, with several departments in the top ten world wide. I welcome the diversity and the cultural life it brings. However, it is already too large and must not expand any further. Achieving this is not going to be easy, but that is no reason not to try. The increased marketisation of the University means it has turned its attention to attracting as many undergraduates as possible, and its corporate offer has changed from providing the best education possible to turning out graduates who can command the highest salaries. This approach has its critics, both within the University and outside it.
While the University reports the growing percentage of its students living in college, its numbers are growing so fast that the actual number of students seeking accommodation in the City is on the up — about 1,000 more at the latest count. How to fit them in is a problem. One solution is to repurpose the upper floors of City Centre shops and I favour this, if it can be done essentially within the existing building envelope, and without a negative impact on our heritage, especially the World Heritage Site. That's why I broadly support the proposals for the former Cotswold store on Silver Street, but oppose the planning application that would add two extra stories on top of the old M&S store. Another is for the University to crack on with proposals for new colleges on the Hild-Bede site and elsewhere, rather than look to having yet more students in HMOs.
We were successful in getting considerable improvements to the draft policies on student accommodation in the County Durham Plan, so successful in fact that there is now no need to have them in the Neighbourhood Plan as well. Already we have seen proposals to convert family homes into HMOs, and for extensions to existing student HMOs, turned down by the planners as a result of these new policies. I will continue to make the case for keeping family homes, both in writing and also if necessary by appearing at Committee and arguing the case.
Battle of Neville's Cross Anniversary
October 17th will see the 675th anniversary of the Battle of Neville's Cross and my suggestion to revive the anniversary walk has been taken up by the Parish Council. I hope we can see students, newly arrived in the Viaduct area, joining local residents and being welcomed into our community.
In preparation for this, the Cross itself, which is looking rather sad, is to be renovated (if you can say that about something so old) and the signs explaining the Battle are to be replaced with updated versions.
---
Please feel free to get in touch by email: