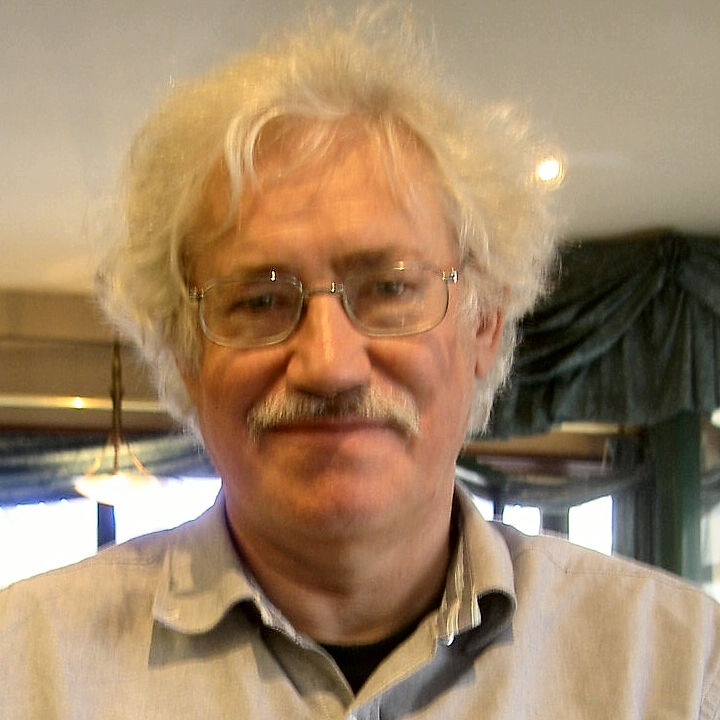 City of Durham Parish Council Elections
Roger Cornwell
Independent Candidate for Neville's Cross
---
The City of Durham Parish Council became a recognised legal entity on 1 April and the inaugural elections take place on 3rd May. There are three wards, and I am seeking election in Neville's Cross, where there are eight seats. For the past twenty years or more I have worked through various voluntary bodies to improve our city, and I hope my record will encourage you to vote for me, so I can continue this work as your elected representative.
A question I am being asked a lot is "Can you tell me how the vote will work? There seem to be over 20 candidates for 8 seats in Neville's Cross. Will voters be able to make more than one choice, and if so is this in order of preference or just a number of 'X's?" The answer is:
You have up to eight votes, which you mark with an X.
You may if you wish put just one X on the form – for me please!
Or add further Xs for other candidates you want to support.
You don't have to use your full complement of eight votes if you don't want to.
You can pick and mix between the parties and individuals.
Since the abolition of the old City Council in 2009, residents have had no local body to represent them, and this democratic deficit has made it easier for the County Council to impose its will regardless of the wishes of local residents. I have no party affiliation, and generally support progressive policies wherever they may be found.
My vision is that Durham City should be the best we can make it. That means the best for people who live here, work here, study here and visit here. It means the best no matter if you come for a day, a week, a month, three years or a lifetime. It means the best no matter where you were born or how you got here. Neville's Cross and Durham City have diverse populations, far more so than the rest of the County. I welcome that. The challenge is that we are not one community: permanent residents and students live parallel lives and when they impinge on each other it is often not in a good way. This has to change and if elected I will work to make the Parish Council a catalyst for that change.
These are the main issues which the Parish Council can and should be working on:
The Neighbourhood Plan: I chair the Neighbourhood Planning Forum (NPF), a body that was set up because there was no Parish Council to oversee the preparation of the Neighbourhood Plan. That Plan has now been consulted on, and is being revised in the light of comments received. There is a very high level of public support for the Plan, I believe because at its core is the desire for a sustainable balanced community. It is important that the new Council takes responsibility for the Plan in a smooth and coordinated way so that it can proceed to adoption. That's not the end of the job – it then needs to be monitored, which is something the new Council should do.
Projects to improve our City: One of the problems that can face new parish councils is understanding what local people want them to do. This should not be a problem for us. A lot of the comments that local residents made on the Neighbourhood Plan were seeking things that planning policies alone cannot achieve. From these comments the NPF has identified 22 projects which the Parish Council should consider and take forward. Some of these, like a rolling programme of improvements to footpaths and cycleways, the parish will have the power to do. Others (like a ban on taxis leaving engines running when stationary, and moving to electric and hybrid vehicles) the Parish should put pressure on the County to implement.
New and improved facilities for visitors and tourists: A Parish Council has the power to encourage tourism in its area. We should start with support for the Durham Pointers, and work towards giving them a permanent base, which could develop into an information hub serving tourists and locals alike.
Planning applications: I have considerable experience in commenting on, and frequently opposing, planning applications. Parish Councils have extra rights and can request an application goes to committee, and Parish Councillors can speak at that committee. This is in addition to any objectors or supporters there may be. I would support using this right to protect and improve our City.
County Durham Plan: In June or July the County Council will take the next step in the production of this overriding Plan. Given the ambitions of the County, this will have major implications for the City. The Parish Council should examine its proposals and, as their democratically representatives, put the point of view of local residents. In particular the County Durham Plan needs to have a beefed up Student Accommodation Policy to continue the one in the Neighbourhood Plan, and so build a balanced community.
Durham University: The University is already too large and must not expand any further. Achieving this is not going to be easy, but that is no reason not to try. The increased marketisation of the University means it has turned its attention to attracting as many undergraduates as possible, and its corporate offer has changed from providing the best education possible to turning out graduates who can command the highest salaries. Fortunately not all of the University lecturers see it that way, quite the opposite.
I am running as an independent, which means I don't have to keep to any party agendas that other candidates running on a party ticket would. But it does mean that I don't have a party machine to canvas for me. You can help my campaign by letting your friends and neighbours know that I am standing, and asking them to vote for me. And if you're prepared to knock on a few doors, please get in touch by email: